With the variety of Bitcoin mixers available in the industry today, choosing one which is the best of them all and suits our needs best is not an easy feat. That is what this SmartMix.io review should help you with.
Because of the 20+ Bitcoin mixer reviews we've compiled so far, we now have a comparative perspective and can elevate the pros and cons of each mixer much better.
For example, in this mixer we'd be answering the following questions:
These questions I believe would help you get a pretty detailed analysis of the mixer and help you decide if it's something you wish to go with?  Let's get started with this Smartmix.io review then?
SmartMix.io Overview:
I've outlined all the primary features that the mixer is made up of, each of these have been discussed in detail in the later sections.
Clearnet Website: https://SmartMix.io
Tor/Onion URL: http://SmartMixnjmuoixj.onion/
Fee:

0.5-3% + 0.0001 BTC/Extra Address

Minimum Deposit:

0.001 BTC

Maximum Deposit:

200+ BTC

User control:

Partial

Additional Addresses:

5

No Logs Policy:

Yes

Registration Required:

No

Also supports Bitcoin Cash Mixes (BCH)
Is Smartmix.io Anonymous?
The primary and main cause a Bitcoin mixer is used for is to promote anonymity. Hence, any mixer requiring registration of any kind (personal or non-personal) isn't as anonymous as a mixer which doesn't need registrations.
Fortunately, SmartMix.io understands this and doesn't ask for registrations. The entire process from the initial deposit to the final output is conducted without requiring any kind of registration whatsoever.
Then, it also has a Tor version of its website. Tor as you probably know automatically bounces your traffic off a number of nodes and hides your IP address from the destination. Hence even Smartmix.io doesn't know who you are.
Does SmartMix.io Keep Logs?
The second most important question you should ask with any mixer is its Logs policy. Does it keep logs? If yes, for how long?
SmartMix.io adheres to a strict no-logs policy. Logs are generally kept for 7 days, so as to assist users with their deposits and solve any problems arising with the mix.
The mixer however lets users manually delete the logs whenever they wish. A simple click on the "Delete" button found on the deposit-page deletes all logs associated with the mix.
However doing this also prevents the mixer from being able to help us in case something goes wrong with the mix.
How Many Additional Output Addresses does SmartMix.io Allow?
Anyone who has mixed Bitcoins before would know that the more addresses a mixer supports, the better it is.
SmartMix.io supports 5 additional output addresses. Which means every ingoing stream of fund can be split into 5 outgoing outputs, to the 5 different addresses.
This also adds another layer of anonymity as each of the outgoing stream is now of different amounts, and hence the ingoing amount of clean funds greatly varies from any of these clean, outgoing transactions.
So now anyone tracing your input transaction would first have to discover the exact outgoing Blockchain transaction to you, and then trace 5 different addresses which is not exactly very easy or encouraging.
Who Controls the Percentage Distribution on SmartMix.io?
The above section on this Smartmix.io review talked about different amount of funds being sent to different addresses.
But who controls how much of the funds get sent to each address? This is one of the most impressive aspects of this SmartMix.io review, as the platform provide users with 100% control in this aspect.
Hence, the user can manually specify the chunk of funds each individual address is to receive.
The anonymity-bonus it brings with itself is that, the ingoing amount of fund would now differ widely from each individual output that you'll receive, further de-linking the amount of input and output funds from each other.
Does SmartMix.io Offer Time-Delays?
Time-Delays help create a gap between the ingoing unclean transaction, and the output of clean coins.
Two transactions which are separated by time seem more de-linked, as compared to the mixer sending out the clean coins instantly as soon as it receives the unclean coins.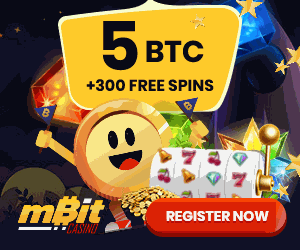 SmartMix has an unique concept for offering time-delays. It doesn't let users select the "time" exactly, rather its the "number of confirmations" which is specified by the users.
Users can select from:
Instant (2 Confirmations)
5 Confirmations.
10 confirmations.
15 Confirmations.
20 Confirmations.
25 Confirmations.
30 Confirmations.
And Random Delay.
What this does is, because Bitcoin confirmations aren't exactly accurate, hence the same number of confirmations may require slightly longer or shorter time. This makes  the entire process even more random and unpredictable.
Although note that this delay is the maximum amount of delay for the entire set of clean coins to be sent out. So users do not control the delays for each individual address manually which is something that pinched me.
The actual delay between every single output to each address is randomized.
How much Fee does SmartMix.io Charge?
Smart mix works on a static/fixed fee structure. It charges 0.5% of the transaction for each mix, with an additional fee of 0.0001BTC/ extra address.
While most other platforms have a fee requirement of 1-3%, SmartMix comes out as being a pretty pocket-friendly option. The charge for additional addresses too is more than acceptable.
The same 0.5%/mix is charged for Bitcoin Cash mixes as well, however it has an additional charge of 0.00005 BCH for each additional address.
 What is the Minimum/Maximum Deposit Limit on SmartMix.io?
The minimum/maximum limits are important because not all of us can afford a higher minimum limit.
Similarly, there may be millionaires out there who may require a higher maximum limit.
Well SmartMix has a fixed minimum deposit requirement of 0.001 BTC. Any amount lower than this is considered as Donation and isn't returned or added later with a second transaction.
As for the maximum limit, it's not specified and rather depends on the mixer's reserves at the time of mixing. This limit is shown on the deposit-page.
My last mix had a maximum limit of 230BTC, which at Bitcoin's current rate is exactly USD $ 24,95,730.00, which I'd say is a pretty acceptable maximum limit.
What is SmartMix.io Mixing Key?
The mixing key is basically an identification number provided to users each time they initiate a mix.
Because there are no registrations, it's the only way to associate the funds of a user to them without asking for any kind of identification details whatsoever.
This mixing key is used to check order status, as well as when getting in touch with the support team. Information about the mix is only divulged to the users who successfully present the mixing key associated with each order.
This key is unique for each mix, and is displayed on the deposit-page.
Note that this isn't your "mixing code".
What is SmartMix.io SmartClub?
The Smartclub is nothing more than a "coupon system" that the platform came up with.  A kind of loyalty-program.
Users can join the Smartclub in just one click. No registrations required. It provides each new member with an unique code.
Users who've been using the platform repeatedly get discounts upto 90% on the service fee when they specify this unique code while mixing their Bitcoin or Bitcoin cash.
The discount is based on the mixing volume of each code. Any user who has mixed amounts between 0.1 BTC to 0.2499 BTC are entitled to a 5% discount on the service fee.
The discount increases as the mixing volume increases, here's a screenshot detailing the discounts:
Note that this discount is only applicable on the "Service fee" and doesn't change the additional fee per extra address.
Wrap Up
If I have to wrap this SmartMix.io review in a couple sentences, the fact that it's the only mixer I've seen so far which allows Bitcoin Cash (BCH) mixes in addition to BTC is a pretty good start.
Then, it doesn't need registrations. The fee too is acceptable, and can even be lowered with the Smartclub coupon which is a nice little cherry on the top.
The number of output addresses even though aren't impressive are acceptable and get the job done pretty well. 100% control on the percentage distribution is clearly something that appeals to me.
The things which I'd like to see improved are more control to the users for fee and time-delays, and probably a couple more additional addresses?
But all in all, it's one of the most professional and established Bitcoin mixers in the industry, do let us know if you think this SmartMix.io review did justice to the platform?