Bitcoin is pretty anonymous by itself, but it's not "untraceable". That's a problem this BMC Mixing review may end up solving without requiring any technical expertise from users like you and me.
BMC Mixing is a mixer which mixes Bitcoin (and Monero) and lets users receive clean, untraceable coins. There are a couple differences between BMC Mixing and most other mixers we've seen so far and hence the mixer appealed a bit more to me.
We plan to cover the following topics throughout this BMC Mixing review:
What is Bitcoin Mixing?
Bitcoin is on the rise again, and so is people's interest in it. Unfortunately, govt. agencies, hackers, and blockchain analysts too naturally have a renewed interest in the Cryptocurrency.
Generally, all Bitcoin transactions are logged on the Blockchain. Hence, any user with basic internet access can trace a coin from its origin to the destination(s).
But when Bitcoins are mixed, what basically happens is a user's coins are taken into custody by the mixer, and new coins completely unlinked to the coins sent by the users are sent out to them.
What's different with BMC Mixing?
BMC Mixing throws in the extra punch of not only letting us "swap" the coins, but also converting them altogether before doing so.
The name "BMC Mixing" stands for "Bitcoin-> Monero-> Coin Mixing". So there's this additional feature which lets users convert their coins first into XMR, and then again into Bitcoins which further de-links the coins and increases anonymity.
BMC Mixing Overview
Before getting into the finer details, here's an overview of the mixer and its primary features:
Fee:

1-4% (Randomized).

Minimum Deposit:

0.002 BTC

Additional Addresses:

10

No Logs Policy:

Yes

Registration Required:

Optional.

Time Delays:

Yes (Semi-user controlled).

Multiple Deposit Addresses:

Yes

Distribution Control:

No

Additional Coin:

Monero.
Optional Registration
While most other mixers do not require users to register at all, BMC mixing does provide users with the choice to do so.
Although it's completely optional and not mandatory. The platform allows mixing without registrations as well.
Registration however offers additional features such as a personal wallet, added security measures and so on.
Here's what the registration page looks like:
It's short, doesn't ask for personal or even public data, and instantly activates the accounts.
No Logs Policy
BMC Mixing is massively vocal and public with its No Logs Policy. Infact, that's what it primarily markets itself as, with a tagline that says "Keeping none of your Data since 2017".
It has a strict 10-day retention policy for all the data. The server data, withdrawal history, support messages and everything else is only kept for a 10-day period. This is to help users with their mixes.
Registered users also have the ability to delete their accounts permanently and wipe out all data entirely.
Monero Deposits and Withdrawals.
Most, rather all mixers I've crossed paths with are Bitcoin-exclusive. They only allow cleaning/swapping of Bitcoins and no other currency.
While with BMC mixing, it's not the case. The mixer also accepts "Monero" (XMR) deposits and allows withdrawals for the same as well.
Although note that in order to mix/use Monero, users must register and it's not available for the non-registered users.
Deposit/Withdrawal Limits and Fee
I pay attention to the limits simply because, there's no use to a mixer if it requires a large minimum deposit. Or, if the minimum amount we can withdraw is too big it won't be practical.
Fortunately, the minimum deposit limit on BMC mixing is 0.002 BTC as of now. Whatever this amount converts to in fiat currencies is displayed on the deposit-page. The minimum withdrawal is even lower and is just 0.0005 BTC as of now.
As for Monero,  there's no service fee and the minimum deposit hasn't been specified, however there's a minimum withdrawal requirement of 0.0629 XMR.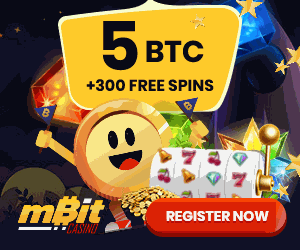 The Fee that BMC Mixing charges for cleaning our coins is randomized between 1-4%. Randomized means, users don't get to control the exact amount of fee they'd like to pay.
It can either be a minimum 1% or maximum 4%, it does increase anonymity. However, in my personal opinion letting users specify the fee and randomize manually is a much better approach.
As for withdrawals, they're free. However, there's the "network fee" and users get to specify a "speed" depending on which a suitable network fee is levied.
Bitcoin deposits need 2 confirmations before they're considered successful; while 10 Monero confirmations are required for XMR.
10 Additional Withdrawal Addresses
Additional Addresses are an anonymity-feature which let a mixer break up user withdrawals into multiple chunks and send them at different time intervals to different addresses.
BMC Mixing allows as many as 10 additional addresses for Bitcoin withdrawals.  Hence, if a user sends 10 BTC to BMC Mixing, these can be broken down into a maximum of 10 parts and sent at different time-intervals to all the addresses.
It's like going inside a tunnel, and sending each of your body parts individually via different routes to the destination, makes it much harder to trace and track.
Although note that Monero can only be withdrawn to 1 address.
Multiple Deposit Addresses
BMC Mixing is a pro at bringing in novelty. This is the first time I'm seeing a mixer offer "multiple deposit addresses".
Alike withdrawals, users can "deposit" funds to more than one addresses. So not only your outgoing, but incoming funds too can be broken down into multiple parts for added anonymity.
All of the funds arrive in the same account and add up despite being sent to multiple addresses!
Semi User-Controlled Time-Delays
Time-Delay is the amount of delay between you sending in your unclean coins, and receiving the clean coins.
We termed it "Semi User-controlled" because BMC Mixing does let users control the time-delay, but not entirely. Meaning, you can only set the "Maximum" time delay.
So all your outputs, to all the addresses are sent out before this maximum delay is reached.
While I've seen, and prefer mixers which let us control the time-delays specifically for each output address.
5
There is no specified minimum-maximum delay requirement, hence it can either be set to 0 (for instant output) or set to a much higher number (24 Hours maybe?)
No Distribution Control
Probably the only feature which disappointed me with BMC Mixing is the fact that you can't control the fund-distribution manually.
So if you have specified multiple addresses, which address receives how much funds exactly isn't specified by the user and is rather randomized.
2-FA
This is the third-time I'm mentioning an exclusive feature in this BMC Mixing review. It again is the first time I encountered a mixer which lets users protect their accounts using 2-FA.
The 2-FA authentication is implemented using PGP. So if you're a registered user, it allows adding your public PGP key to the profile.
Once done, each login-attempt will require users to decrypt a PGP-encrypted message. This message can only be decrypted with the users' private PGP keys associated with the Public key specified in the account.
In other words, it's the same thing as OTP sent out by banks and social networks, but in this case it's completely anonymous. No E-mail, Phone number or such details are required and the level of security is no less, if not more than standard SMS-based OTP.
Quick Mix ID
This is a feature which helps the mixer identify multiple deposits from the same user. Users are provided with a "quick mix ID" each time they mix their coins.
This ID can then be used when the user mixes his/her coins the next time. The mixing ID can be specified to let the mixer know of the last set of coins the user sent, and hence the mixer can send clean coins without sending the users' old coins as new, cleaned coins.
BMC Mixing Pros and Cons:
Before turning the lights off on this BMC mixing review, here's a summary of everything I liked and didn't like with the mixer:
Pros:
Multiple "Deposit" Addresses.
Support for Monero.
Currency-Conversion.
Cons:
Minimum user-control on mixing variables (Time-delays, distribution control, fee etc).
Conclusion:
So let's wrap this BMC Mixing review up? If you've been with other similar mixers before, you'd agree that BMC mixer doesn't lack a lot compared to them.
The fee too is parallel with what most other industry-leaders are offering. And it has brought in quite a few new features with itself.
Although there's room for improvement especially with user-control. Overall, it's anonymous, has low limits and requirements, supports XMR and offers an easy interface.
In my personal opinion, it's pretty impressive for the most part. But why should what I think cloud your judgement? Do Drop your verdict on this BMC Mixing review in the comments.