You can't guess what this Bitcoin Mixer review is about, or, can you? This mixer took things quite "literally". Bitcoin Mixer is literally the name of this Bitcoin Mixer.
So, we found the mixer recently and gave it a try. It isn't our place to tell you if you should, or shouldn't use the mixer. What we can do however is get you a transparent, detailed and unbiased review of the same, right?
To set the tone for you folks, we'll just say that it's one of the most basic, easiest to use mixer with maybe the absence of a few features.
Let's get started then? Ah wait! Security first, eh?
Make yourself invisible before using Bitcoin Mixer
This section applies to any mixer you ever use. All mixers say they don't store logs. However, how do you trust them? Isn't it better to ensure your own security?
Hence, make sure you always use a VPN before accessing any Bitcoin Mixer, especially the ones on the clearnet. This would make sure the mixer can't log your IP address even if it wanted to.
It's best to go with NordVPN. That we say because it has its own "Onion over VPN" feature. This lets you route your connection over TOR, even for clearnet websites! Unbreacheable anonymity, period. (Also, it has third-party, independent verification on its "no-log policy"; and, it's cheaper than your weekly coffee!)
Let's get back to the mixer then.
Bitcoin Mixer overview
Here are all the primary features that Bitcoin Mixer is made up of:
Website: https://bitcoinmixer.eu/
Output address :

1

Time delays:

Available

Fund-distribution:

No

Fee:

0.1%-static.

Logs:

Not kept.
Now, let's get to the fine-print on this Bitcoin Mixer review?
Does Bitcoin Mixer keep logs?
No. It doesn't keep logs. This has been mentioned multiple times on the website, starting from the deposit page.
It says logs of "any nature" aren't kept. That would mean it doesn't store IP addresses, deposit address, output addresses, or other settings used for a mix.
Just for the future, check a mixer's no-log policy before anything else. No flashy features beat the need for a no-log policy whatsoever.
Does Bitcoin Mixer require registration or identification?
No and no. That would beat the purpose of mixing the coins, right? Bitcoin Mixer doesn't require registrations. You can start mixing your coins as soon as you land on the website.
Similarly (and, obviously) no identification or personal data is required either. It's truly 100% anonymous.
How easy/hard is the User-Interface at Bitcoin Mixer?
If the interface is complicated or confusing, the features won't make sense no matter how advanced they are, would they?
Fortunately, the User-Interface at BitcoinMixer is pretty traditional. We say that in the sense that most other Bitcoin tumblers have a very similar, if not identical interface.
There's the address-box at the very top, the time-delay slider, and the continue button. The mixer also offers a fee-calculator (discussed later) for added convenience.
Then finally, there's the "continue" button. The process by itself requires just 2-clicks. You can enter your BTC address, and click on continue without having to change anything else.
So, in a nutshell, we'll say this is one of the simplest tumbling interfaces that you can come by.
How many additional addresses does Bitcoin Mixer support?
Sending funds to an individual address from the mixer isn't good for anonymity. Isn't it better to break the output into multiple parts, and send to multiple addresses?
Unfortunately, that's not possible with (this) Bitcoin Mixer. It only offers a single address to be inserted for each mix.
Now, as we said earlier, we're trying to make this Bitcoin Mixer as honest and transparent as possible. So, let's just say it loud, this definitely is a "con" in terms of a review.
However, you can always send your deposit in "parts". Meaning, if you wish to mix a total of 1 Bitcoin, you can send multiple deposits, of smaller amounts (this also ensures security for your funds).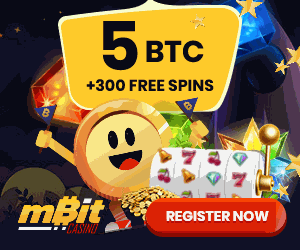 The deposit address you get for each mix is a new, different address. Similarly, you can then send each part to a different address and hence your total 1BTC output would be scattered to multiple addresses as well.
Does Bitcoin Mixer offer time-delays?
Time delays are what let us introduce a delay between the deposit to the mixer, and the output from the mixer.
It's not very wise to receive clean coins just as soon as your unclean deposits go to the mixer. Rather, with a delay, these two transactions can further be de-linked.
Bitcoin Mixer offers a slider which can be used to set the delay on the transaction. The least possible delay is "0 hours" which essentially means "no delay". In this  case, the output is sent as soon as the deposits are received. The maximum possible delay is 48 hours.
We liked the fact that the mixer doesn't demand any extra fee for adding the delays. We've been with other Bitcoin mixers which do have such policies.
Does Bitcoin Mixer offer fund-distribution?
Fund-distribution to various addresses isn't applicable with Bitcoin Mixer. That's because the mixer only allows 1 output address as mentioned above.
Hence, any and all outputs from any transaction go to that single output address. Again, that's not desirable and we'd have liked if the mixer supported multiple address, and with it better fund distribution.
On the other hand, this makes the mixer one of the easiest mixers in the industry. With the lack of some of the features, the mixer doesn't confuse new users and they can get to mixing in seconds.
How many confirmations does Bitcoin Mixer require?
The number of confirmations are important because they determine the amount of time required for a Bitcoin transaction.
Fortunately, Bitcoin Mixer isn't very demanding. It only asks for a single confirmation for all deposits smaller than 2.5BTC.
Any deposits larger than 2.5BTC and up to 25 BTC only require 3 confirmations as well. This too is a very acceptable number, isn't it?
25 BTC to 40 BTC transactions require 4 confirmations. For an amount that large, we can't say we're disappointed.
Finally, 50BTC+ transactions require 5 confirmations. In a nutshell, the number of required confirmations is pretty impressive.
How much fee does Bitcoin Mixer charge?
Bitcoin Mixer has a static 0.1% fee. By "static" we mean it isn't user-controlled and same for all transactions. Again, that's something that does hurt anonymity a bit.
But, then again, because it's the same for everyone it ensures you never pay more than what you expect to. And, we really can't ask for a lower fee. Most other Bitcoin mixers demand 2% or more. Considering that, we're pretty happy.
What is the smallest and largest allowed mixing limit?
Alike all mixers, Bitcoin Mixer too has a minimum and a maximum limit.  The mixer has a minimum requirement of 0.010 BTC for all transactions. Funds lower than this amount are considered donations and aren't returned.
The maximum transaction limit per transaction is 50 BTC. Do note that this limit is only "per transaction". Meaning, you can have multiple transactions in the day and there's no limit on the no. of transactions you can have each day.
The mixer claims to have a BTC reserve of over 5,000 BTC. Do note that they've not provided any link or address for us to verify this claim.
However, if and when true, this would mean that the maximum limit is "unlimited" (I doubt any of you reading this wish to mix 5,000+ BTC anyway, right?)
Does Bitcoin Mixer offer a Letter of Guarantee (LoG)?
No. Considering the letter of guarantee is generally offered on the deposit page, we couldn't find any in this case.
The LoG is a PGP-signed document which proves that the deposit address shown to you is indeed owned by the mixer. This forces mixers to pay up or risk losing their reputation.
Does Bitcoin Mixer offer the mixing key?
Yes & no. That's because we didn't see any mixing key when using the mixer. However, the mixer does claim on one of its pages that it has a "mixing key" which ensures that the same person never receives his own coins back.
It sure may be internally assigned however that would be hard to implement or identify with a user. But, hey, it says it uses a code, so we're just putting our trust in it.
Is Bitcoin Mixer available on the TOR network?
This is a major "feature" we look for in any Bitcoin mixer. Again, Bitcoin Mixer does advocate and encourage the use of its TOR version.
However, we couldn't find the TOR URL on any of its pages. Sure, we've seen a number of mixers on TOR with an identical mixing interface.
However, you should never trust a TOR URL if it's not validated on its clearnet counterpart. Hence, we aren't sure if Bitcoin Mixer truly has a TOR version.
This is why we recommended the VPN earlier. Without a VPN, and without TOR (even with TOR) you can't truly be "anonymous".
Final verdict- Is Bitcoin Mixer a good mixer?
Hey, this is a review so let's be objective. The mixer has a ton of aspects it could improve upon. E.g. more output addresses, a verifiable TOR URL, fund-distribution, and a visible mixing code.
But, then, as far as purely the act of "mixing" goes, we're satisfied. A user lands on the website > enters an output address> makes a deposit > receives funds. It couldn't be any simpler.
So, we'd say Bitcoin Mixer is a great mixer if you're okay with slightly less features but need the easiest mixer on the planet. However, it isn't for you if you need the maximum security (or, you can still use it with manual protection, e.g. sending in multiple deposits, using a VPN etc.)
And with that, we sign off this Bitcoin Mixer review (do check some of our other pieces?).